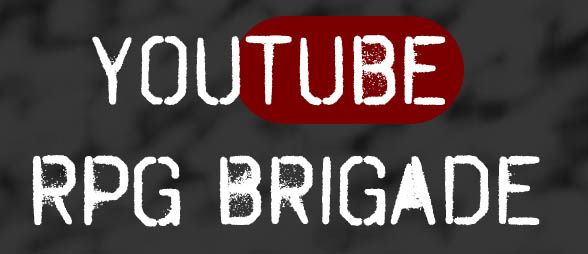 So, I after watching a video about the 'Youtube RPG Brigade' by the Gentleman Gamer, Duir Bran and Andre C Martinez (video below) I hunted out the facebook group and joined as a way of seeing what others are upto and maybe getting/sharing/commenting on new ideas and tips about GM'ing and playing in rpg's. I have played and ran them on and off since my early teens, but very recently have focussed more on wargaming. (hence the lack of posts relating to such and lots of random miniatures/wargaming posts instead)
I am hoping that following more people on youtube and joining the facebook group helps re-ignite the spark for enjoying such things that I had, before some social situation, sort of killed things off, thankfully this seems somewhat resolved, only time will tell.
I aren't likely to post videos on youtube pertaining to roleplay or any other topic where I would be sat talking to a camera anytime soon (doing music is enough for me at moment and I have a bit of a dislike for my speaking voice, not that my 'singing?' one is much better =P) but am likely to start writing bit's here and there in between the wargaming and miniatures posts about roleplay ideas, opinions and maybe short recaps of stories that I've ran or excerpts from my characters view of games I have been in.
Anyway, link to the facebook group and the video below.
Youtube RPG Brigade Facebook Group