So the converting begins!
After my lesson learnt from my first skull pass dwarf conversions, that the blunderbus unit doesn't rank up too well. I am shortening the barrels of the rifles before adding the greenstuff to make the cone/fluted barrel end? (you may gather I lack some knowledge of firearms)
A bit of a weak 2nd day too. but I managed to get the following cutting/before and afters done.
before the de-horning.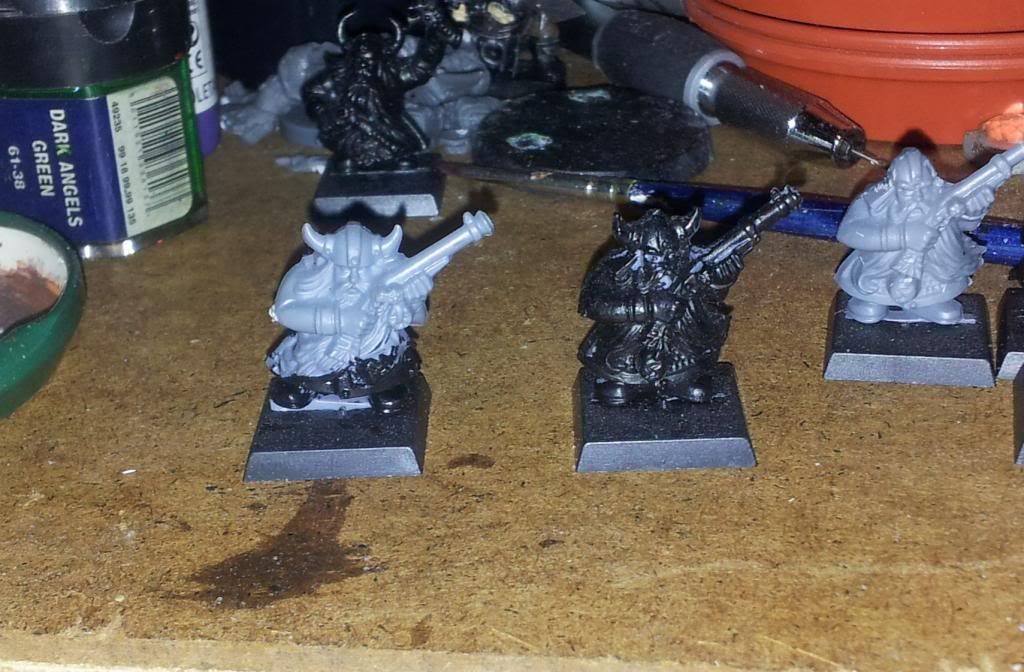 and then minus horns + shortened barrel
9 more for the unit =) once greenstuffed and painted anyway...