One of my friend Jonah's daughters (Dagan) recently expressed interest again in getting into the hobby. She previously had a set of the orks from the black reach boxset and a couple of others donated by her mum, Micki gave her a truck or two and some boys and I think Jonah added a bit to this too (bikers?).
After losing interest, these went back to Micki and Jonah until her resurrected interest. This time around Jonah decided to give her some advice and show her how to paint better, as last time she was left to her own devices and things were a bit messy.
After some tuition the results have been pretty amazing...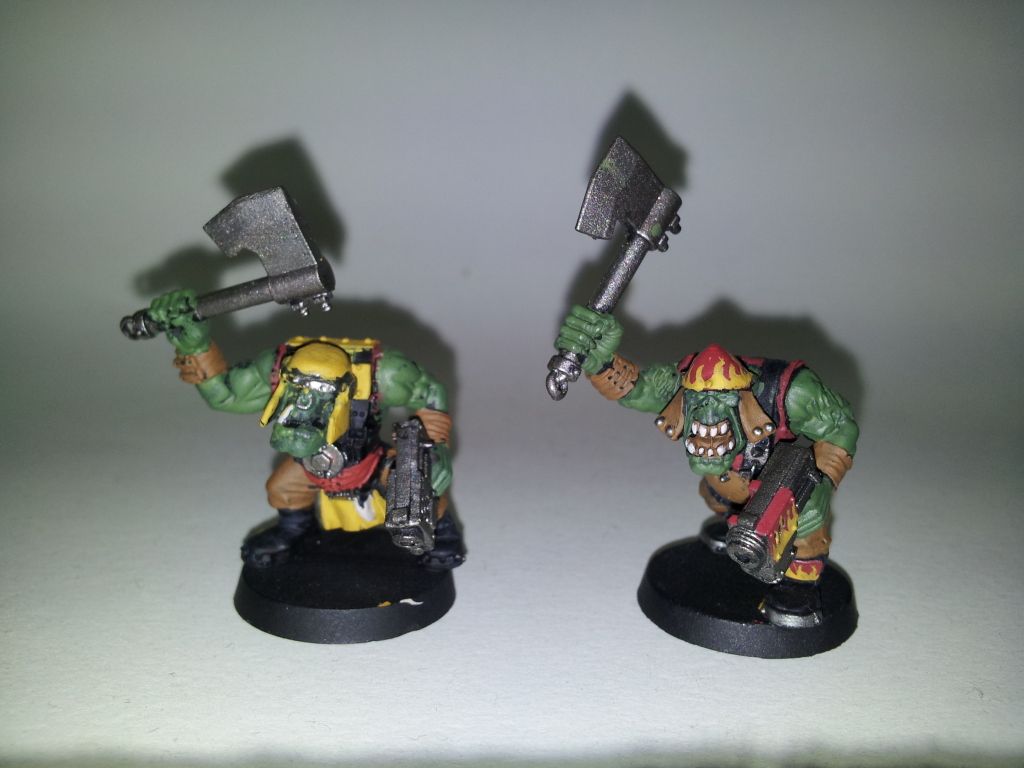 (pic by Jonah)
(links to Jonah's blog articles of her progress so far)
Part One
Part Two
Part Three
At the moment although she occasionally is involved in our roleplay games, specifically in the '
beyond the wardwall
' setting Jonah runs using the pathfinder rules, her attention span wanes during her few games in WH40k... none of our group has yet really played the latest version of the game but during conversation we think 3rd ed is probably best for her due to it being quite fast and easy rules wise, especially if using the army list from the book. Also her sister Ellaouise appears to be getting interested in getting back into it too since her younger sibling is doing it again... could be fun if she does too.