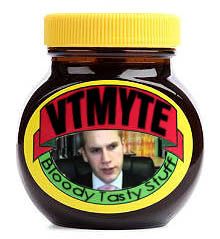 Apologies for lack of postings... due to health and other peoples family things the second session of Don't rest your head has been delayed up until (hopefully) tomorrow...
also... ended up getting involved in a project by the youtube rpg and gaming community channel
The Gentleman Gamer
's Vampire the Masquerade YouTube Experiment.
(currently shortened to VTMYTE)
it has been a bit of fun and madness so far... the guy who started it expected 20-30 people to get involved... so far theres over 200 and more waiting to try and get involved... the admin team is crazily trying to answer all the players queries. there are people involved who've been playing for decades and others who are taking this as their first chance to have a go at roleplaying... its an interesting chaotic mix...
I'd recommend giving it a check out... heres the link to the blog hosting the videos...
newsarum.blogspot.com
hope to randomly type words here again soon!
take care of yourselves!